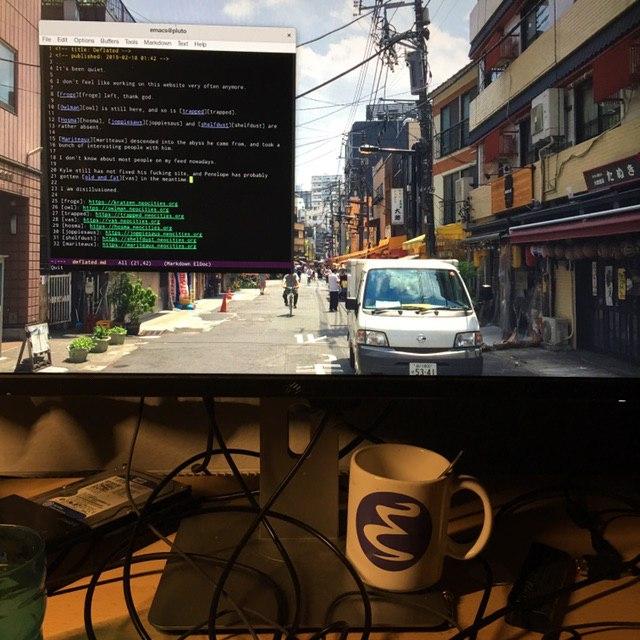 It's been quiet.
I don't feel like working on this website very often anymore.
Froge left, thank god.
Owlman is still here, and so is trapped.
Hosma, joppiesaus and shelfdust are rather absent.
Mariteaux descended into the abyss he came from, and took a bunch of interesting people with him.
I don't know about most people on my feed nowadays.
Kyle still has not fixed his fucking site, and Penelope has probably gotten old and fat in the meantime.
I am disillusioned.